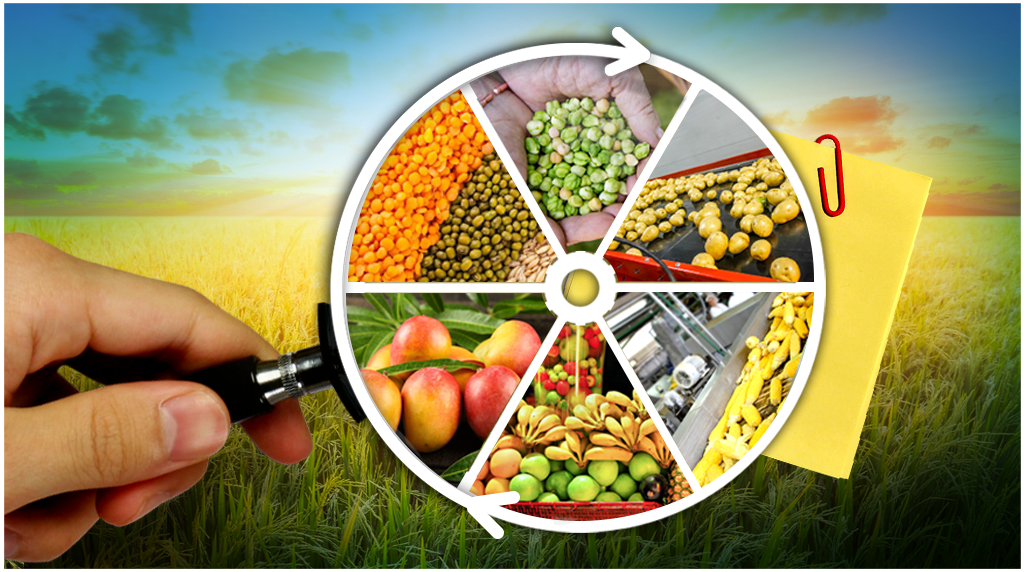 Course syllabus
Fden.2205 FOOD PROCESS ENGINEERING (2+1)
Introduction, Scope and importance of food processing-National and international perspective- sensory characteristics and nutritional properties of food- Texture, terms- sensory measurements. Physical and functional properties of raw material- preparation for food processing- Energy conservation- Material and energy balance – Problems.
Processing methods -Heat processing - methods of applying heat to food - steri­lization Thermo bacteriology - Blanching and Pasteurization. Low temperature preservation- Freezing, Concentration - Freeze concentration - freezing and storage of frozen products - ohmic heating-.Canning- fermentation- extrusion cooking- hydrostatic pressure cooking- micro wave processing, - dielectric heating of foods , aseptic processing Infra red radiation processing- Concepts and equipment used.
Drying -Moisture content- definition, methods of determination- direct and indirect methods. Equilibrium moisture content- Hysterises effect- Psychrometry- properties of air, water- vapour mixer, problems in psychrometry. Drying-mechanisms-constant rate period and falling rate period- methods and equipment used- factors affecting rate of drying - water activity - classification of dryers - tray, and freeze dryers, osmotic dehydration- foam mat drying
Mixing of solids, pastes and liquids - characteristics of mixtures - blending - emulsification - equipments - liquid, pastes, plastic masses - dry powders - criteria of mixer effectiveness - mixing index. Food conservation operation -Size reduction- Fibrous foods, dry foods and liquid foods. Material handling - types of handling and conveying system for food products and their design- Belt conveyor, screw conveyor, bucket elevator and pneumatic conveyor.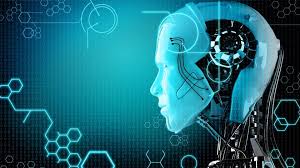 Introduction-Difference between information technology and computer science,basic components of Il and Computer
science-hardware,software,types of computers-digital,analog,hybrid,business,scientific computers,computers
generation,computer organization,1/O devices-CPU-Memory devices-processors-keyboard-printers,Number systems,base of a number
system-decimal,binary,octal,hexadecimal,representation,conversion between various representations,character
representations(ASCII,ISCII,Unicode).
Operating systems-introduction,types of OS,Functions of OS
Data base management-Introduction to data,Ms Access-Record,file and database- File creation-input-update,edit and delete records-data
manipulation using built in commands-query and select,sort and merge files,Report generation.
Network-Data communication media,Use of network-LAN and WAN-types of connections Internet Applications-role of electronic
communications-e-mail- internet
Introduction to computer language-Programming in C.
 
Practical Schedule
I.File creation in Access
2.Data manipulation using built in commands
3.Sorting of files
4.Merging of files
5.Report generation
6.Control statements in C
7.For loop
8.While loop
9.Do While loop
10.One dimensional Arrays
I1.Two dimensional arrays
12.Functions
13.Recursion
14.Programming examples of engineering applications
15.Practical
Examination
 
Suggested Reading

* Programming in ANSI C, E. Balagurusamy
1.Data communication-Behrouz A.Forouzan
2.Sheela Kumar.T.,Sridhar.S.S.2003.Computer Practice,Anuradha Publishers,
3.Vikas Gupta,2002.Computer Course Kit,Wiley-dreamtec India Pvt Ltd,
4.Mullish Cooper,2002.,The Sprit of C,Jaico Books.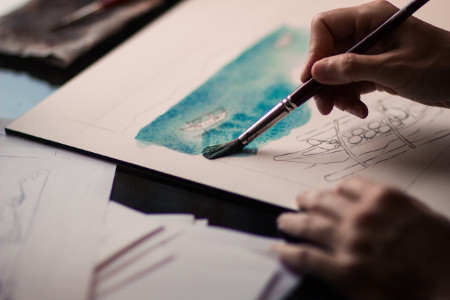 Fden.3210 COMPUTER AIDED DRAFTING OF FOOD PROCESSING EQUIPMENT (1+1)

OBJECTIVE:
To introduce modern techniques and trend in computer aided design and drafting and to equip the students in preparing technical drawing using standard CAD software.

In this course AutoCAD will be used as the CAD software for preparation of drawings.
The course covers Introduction to CAD, CAD working environment, Drawing commands, Modifying commands, productivity enhancement tools and techniques, preparation of 2D and 3D drawings.